Get personal advice now!
The hotline is currently not manned. You can reach us again on Monday, 30.01.2023 at 09:30.
Moog Grandmother - Semi-modularer Analogsynthesizer inklusive Case!
Grandmother ist ein semi-modularer Analogsynthesizer mit eingebautem Arpeggiator, Sequenzer und Spring Reverb.
Grandmother ist eine klangliche Spielwiese, die an die modularen Wurzeln von Moog erinnert, wo es bei der Synthese nicht nur um das Endergebnis geht, sondern um die Reise des Entdeckens und Experimentierens. Obwohl Grandmother zu hochkomplexen Klängen und Modulationen fähig ist, erfordert sein semi-modulares Design absolut kein Patching, was sicherstellt, dass Menschen jeder Erfahrungsstufe die Freuden und die Magie der analogen Synthese leicht erkunden und erleben können.
Inspiriert von den klassischen modularen Moog-Synthesizern, sind die Sound-Engine, die Modulations-Engine und der eingebaute Spring Reverb des Grandmother komplett analog, was zu einem uneingeschränkten Klangvokabular von unermesslicher Schönheit und Kraft führt. Darüber hinaus verfügt Grandmother über einen einfach zu bedienenden Arpeggiator und Sequencer für zusätzlichen Spielspaß und programmierbare Synkopen.
Obwohl dies nicht erforderlich ist, sind kreatives Patchen und Erforschen der Schlüssel, um aufregende neue Beziehungen zwischen den Modulen zu entdecken und die unendliche Weite von Grandmother's auditiver Inspiration wirklich zu erschließen. Patching kann auch verwendet werden, um interne Verbindungen außer Kraft zu setzen, so dass jede Sektion wie ein unabhängiges Modul funktioniert.
Neben der Standalone-Funktion ist Grandmother auch ein idealer analoger Audioprozessor für externe Klangquellen und ein leistungsfähiges Keyboard-Frontend zur Erweiterung eines Mother-32-, DFAM- oder Eurorack-Modularsystems.
Moog Grandmother SR Series Case
Die Cases der Moog SR-Serie schützen deinen Moog Grandmother-Synthesizer dort, wo du ihn am meisten brauchst, und sorgen dafür, dass dein Sound weit und breit zu hören ist.
Die wichtigsten Leistungen, die ein Case bieten muss sind Schutz vor Stößen und Schutz vor Wasser - in dieser Reihenfolge. Mit diesem Gedanken im Hinterkopf wurden die Moog SR Series Cases entwickelt, um die erste Verteidigungslinie für deinen Synthesizer zu sein.
Die Cases der Moog SR-Serie verfügen über eine großzügige Polsterung um eine halbstarre ABS-Schale, ein robustes, reiß- und scheuerfestes Außenmaterial aus Ballistic Cordura und laminierte, wasserfeste Reißverschlüsse, um Dein Instrument unterwegs zu schützen und sicher aufzubewahren. Mehrere Gurt- und Griffkonfigurationen sorgen für einen komfortablen Transport, und Multifunktionstaschen sorgen dafür, dass Du bei der Ankunft gut organisiert bist.
Inspiriert von den klassischen Moog Synthesizern!
Suitable accessories (Not included in the delivery.)
Reviews
Questions about product
No questions have yet been asked about this article.
Your question about the article Moog Grandmother Set
Your question will be forwarded directly to the department and answered as soon as possible.
Accessories
Product Video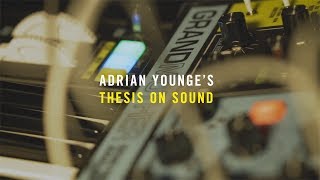 Your contact persons
The hotline is currently not manned. You can reach us again on Monday, 30.01.2023 at 09:30.
| | | |
| --- | --- | --- |
| Monday | 09:30 - 18:00 | |
| Tuesday | 09:30 - 18:00 | |
| Wednesday | 09:30 - 18:00 | |
| Thursday | 09:30 - 18:00 | |
| Friday | 09:30 - 18:00 | |
| Saturday | 09:30 - 13:30 | |