Get personal advice now!
The hotline is currently not manned. You can reach us again on Thursday, 05.10.2023 at 09:30.
Der Peavey VYPYR X1 Guitar & Bass Modeling Verstärker mit variablen Instrumenteneingang!
Peavey Electronics stellte 2008 den Original VYPYR Gitarrenverstärker vor. Dieser bahnbrechende Verstärker brachte viele Branchenneuheiten hervor, wie z.B. den ersten Gitarrenverstärker mit integriertem USB-Anschluss, Stompbox-Presets, Looper, 5-Effekt-Simultanbetrieb und TransTube®, Peavey's revolutionäre Analog/Digital-Hybrid-Technologie. 2012 setzte Peavey mit dem VYPYR VIP, dem weltweit ersten Variable Instrument Performance-Verstärker, erneut neue Maßstäbe. Dies war der erste Verstärker, der für den Einsatz mit E-, Bass- und Akustikgitarren entwickelt wurde. Darüber hinaus war Peavey die erste Firma, die Instrumentenmodelle zu einem bereits mit Funktionen vollgepackten Verstärker einführte.
Nun führt Peavey die Tradition der Innovation und Exzellenz fort und bringt den VYPYR X1 Modeling Verstärker auf den Markt. Diese neueste Entwicklung der bahnbrechenden VYPYR-Serie zeichnet sich durch ein aktualisiertes Styling, ein überlegenes Gehäusedesign für erstklassige akustische Leistung und eine verbesserte TransTube®-Technologie aus.
Peavey VYPYR X1 1 x 8-Zoll 20-Watt Modelling Gitarre/Bass/Akustik Combo Amp
Schluss mit der Notwendigkeit, mehrere Verstärker für verschiedene Instrumente mitzunehmen oder sich mit dem mäßigen Sound eines nicht optimierten Verstärkers zufrieden zu geben. Der Peavey VYPYR X1 1x8 20-Watt Modeling Guitar/Bass/Acoustic Verstärker enthält Modelle von elektrischen, akustischen und Bass-Verstärkern. Durch die Verwendung von Peavey's bahnbrechendem variablem Instrumenteneingang ändert dieser leistungsstarke Combo-Verstärker die Verstärkungsstruktur und die Eingangsempfindlichkeit je nach verwendetem Instrument, um den bestmöglichen Sound von elektrischen, akustischen und Bassgitarren zu gewährleisten. Damit Sie immer den perfekten Sound für jeden Gig finden, sind 36 einzigartige Verstärkermodelle an Bord, darunter sechs Akustik- und sechs Bassverstärkermodelle. Und mit Peavey's WYSIWYG (What You See Is What You Get) Interface gibt es kein Rätselraten mehr, wo Ihre Regler eingestellt sind, wenn Sie zwischen den Presets wechseln - jeder Regler ist von LEDs umgeben, die seine Einstellung anzeigen.
Vielseitige Effekte für professionelle Sounds
Der VYPYR X1 verfügt über 12 Stompbox-Effekte mit Parameter-Reglern sowie ein universelles Delay und Reverb. Das bedeutet, dass Ihnen Chorus, Wah, Kompression, Flanger, Octaver, Tremolo, Rotary Speaker und weitere Effekte zu einem Bruchteil der Kosten zur Verfügung stehen, die Sie für jeden einzelnen Effekt aufbringen müssten. Dieser Combo-Verstärker ist mit der analogen TransTube-Technologie von Peavey ausgestattet, die den Klang und die Wärme echter Röhren reproduziert, während die gesamte Verarbeitungsleistung für die Effekte zur Verfügung steht. Der Vypyr X1 bietet einen herausragenden Ton mit fantastischen Stompbox-Effekten!
Eingebautes USB-Interface, naturgetreues Instrumenten-Modeling
Der Peavey VYPYR X1 fungiert auch als Computer-Audio-Interface, mit einem eingebauten USB 3.0 Ausgang in Studioqualität, der von Computern als Audiogerät erkannt wird. Starten Sie einfach Ihre bevorzugte Aufnahmesoftware und beginnen Sie mit der Aufnahme von Tracks - so einfach ist das!.
Der dynamischste und vielseitigste Verstärker aus dem Hause Peavey!
Specification
Product number

00083394

Colour

Black

Battery-powered

No

Foot switch included

No

Hall/Reverb included

Yes

Speakers

1x 8 Zoll

additional FX

Yes

Power (Watts)

20

Wheels included

No

Power amplifier

Solid State

Direct Out / Line Out

No

Headphone Out

Yes

Pre amplifier

Modeling
Reviews
| | | |
| --- | --- | --- |
| 5 Stars | | 3 |
| 4 Stars | | 0 |
| 3 Stars | | 0 |
| 2 Stars | | 0 |
| 1 Star | | 0 |
A verification of the ratings has taken place as follows: Only customers who are registered in our online store and have actually purchased the product from us can submit a rating for the item in the customer account.
A real Swiss Army knife!
Review from
Barbaste
on 09.08.2023
Variant
Peavey VYPYR X3 Guitar Modeling Amp
This rating has been translated automatically. Original language
verified purchase
Electric, bass or acoustic guitars, it accepts and amplifies them all. For a jack-of-all-trades like me, it's perfect!

The design: it looks well built, I don't think there are any structural problems. The buttons look a bit "cheap", but everything works.

Operation is more than easy: either digital via the program (Android, Mac + bluetooth), or via the clear control panel. You can really see what you're doing. The operation is really well designed.

Sounds:
- the input handles very well the various instruments connected with passive or active inputs (electric, acoustic and bass guitars);
- the 12" loudspeaker is perfect, and for me it was a clincher;
- the effects are simple and really effective;
- the instrument simulations (sitar, baritone, 7- and 12-string guitars, keyboards) sound artificial and chemical, but they're fun to play with, more a gimmick than anything else, and the only drawback.

I really recommend this amplifier, I think it can be used for small concerts. It's perfect and its versatility isn't a flaw at all, because the sound of each instrument is really respected.
I don't know how it will age, only time will tell.
Everything Best
Review from
Manuel
on 24.01.2023
Variant
Peavey VYPYR X2
This rating has been translated automatically. Original language
verified purchase
Very fast shipping, well packaged, was now my 2nd order. As before, everything went smoothly and the Vypyr is a joy. The variety of sound options speaks for itself and it makes a decent impression for home and rehearsal space.
TOP
Review from
Philipp
on 24.04.2022
Variant
Peavey VYPYR X2
This rating has been translated automatically. Original language
verified purchase
Goods perfectly packaged and delivered quickly.
Price was also great.
Service at a high level
No questions have yet been asked about this article.
Product Video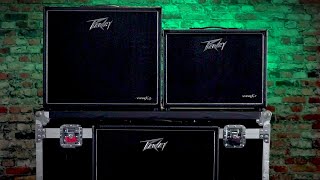 Your contact persons
The hotline is currently not manned. You can reach us again on Thursday, 05.10.2023 at 09:30.
| | | |
| --- | --- | --- |
| Thursday | 09:30 - 18:00 | |
| Friday | 09:30 - 18:00 | |
| Saturday | 09:30 - 13:30 | |
| Monday | 09:30 - 18:00 | |
| Tuesday | 09:30 - 18:00 | |
| Wednesday | 09:30 - 18:00 | |