Profi-Qualität für Ihr Heimstudio und unterwegs!
Das Bus-gespeiste Studio 24c 2x2 USB-C Audio-Interface ist die perfekte Wahl für Aufnahmestudios, Musiker, Gitarristen, Podcaster und Live-Streaming-Anwendungen zuhause oder unterwegs. Es verfügt über zwei Combo-Buchsen (Mic/Line/Instrument) mit PreSonus XMAX-L Solid-State-Mikrofonvorverstärkern auf der Vorderseite, zwei Line-Ausgänge auf der Geräterückseite, MIDI-I/O sowie integriertes Direct-Monitoring. Das Studio 24c wird mit der preisgekrönten Musikproduktions-Software PreSonus Studio One Artist für MacOS und Windows ausgeliefert und präsentiert sich so als Komplettlösung für das Heimstudio.
Zeit zum Kennenlernen
Das Studio 24c Audio-Interface bietet einen USB-C Port zum Anschluss an einen Computer, jeweils zwei Ein- und Ausgänge mit Combo-Buchsen (Mic/Instrument/Line) mit +48 V Phantomspeisung für Kondensatormikrofone, symmetrische 6,35 mm (TRS) Klinkenbuchsen mit Linepegel (Hauptausgänge) und einen Ausgangspegelregler. Das integrierte MIDI-Interface dient zum Anschluss von Keyboards, Sound-Modulen oder Controller-Oberflächen. Der Mixer-Regler steuert die Mischung zwischen DAW-Stream und dem analogen Eingangssignal und ermöglicht so ein Monitoring mit minimaler Latenz.
Überragender Sound
Das Studio 24c Audio-Interface ermöglicht extrem hochauflösende Mischungen und Aufnahmen mit bis zu 192 kHz. In allen Ein- und Ausgängen kommen hochwertige Digitalwandler sowie PreSonus XMAX-L Mikrofonvorverstärker in Profi-Qualität zum Einsatz, die auch komplexe Obertonstrukturen harmonisch unverfälscht und verzerrungsfrei abbilden.
Entwickelt für Heimstudios - auf der Straße zuhause
Egal ob Sie gerade erst in die Welt der Aufnahme einsteigen oder bereits ein erfahrener Produzent sind, der mobil arbeiten möchte - das Bus-gespeiste und kompakte und robuste Studio 24c sorgt für einen kristallklaren, sauberen und hochauflösenden Sound. Das Studio 24c arbeitet perfekt mit jeder Aufnahmesoftware zusammen und bildet mit dem im Lieferumfang enthaltenen Studio One Artist ein komplettes, preisgünstiges Aufnahmesystem für zuhause und unterwegs.
Aufnahmesoftware der Spitzenklasse im Lieferumfang
Das Studio 24c Audio-Interface arbeitet nahtlos mit der im Lieferumfang enthaltenen Musikproduktions-Software PreSonus Studio One Artist zusammen und ist zudem mit nahezu sämtlichen Aufnahmeanwendungen für MacOS oder Windows kompatibel. Mit dem einsteigerfreundlichen Studio One können Sie komponieren, aufnehmen und produzieren, ohne von den Werkzeugen abgelenkt zu werden. Sie benötigen für Ihre nächste Produktion neue Loops oder Samples? In Studio One können Sie neue Inhalte direkt aus der Produktionsumgebung heraus durchsuchen, vorhören und erwerben.
Mit Studio Magic Plug-In Suite
Erweitert Studio One um viele neue Sounds und Effekte. Jedes einzelne Instrumenten- und Effekt-Plug-In dieser Suite wurde sorgfältig aus dem Angebot namhafter Hersteller ausgewählt, um Ihren Songs einen besonderen, magischen Touch zu verleihen. Die Plug-Ins bieten dabei bei weitem nicht nur oberflächliche Effekte, sondern vielfältig einsetzbare, sinnvolle Erweiterungen für zahllose Mischungen.
Praktischer Komfort-Kopfhörer inklusive
Der KH-238 liefert einen vollen, ausgewogenen Klang mit satter Basswiedergabe und klaren Höhen. Er bietet richtig viel Volumen und dennoch eine saubere und deutliche Ortung im Stereofeld. Natürlich lässt sich das weich gepolsterte, breite Bügelband in der Länge verstellen. Der Auszug bietet auf jeder Seite 12 Stufen und kann so optimal angepasst werden. Für noch mehr Tragekomfort sind die Ohrmuscheln in zwei Achsen drehbar gelagert. Die dicke, weiche Polsterung der ohrumschließenden Muscheln sorgt zusätzlich für eine gute Außenschallisolierung.
Die im Kabel integrierte Lautstärkeregelung ist jederzeit zur Hand und vereinfacht so die Verwendung am PC oder mp3-Player. Der 3,5 mm Stereoklinken-Stecker liefert beste Übertragungseigenschaften und ein Adapter auf 6,3 mm Klinke (stereo) ist ebenfalls bereits im Lieferumfang enthalten.
Studio 24c: Das extrem hochauflösende, mobile USB-C Audio-Interface!
Specification
| | |
| --- | --- |
| Colour | Black |
| max. sampling rate | 24 bit / 192 kHz |
| Microphone input | Yes, with phantom power |
Reviews
Questions about product
No questions have yet been asked about this article.
Your question about the article PreSonus Studio 24c USB-C Audio Interface Set
Your question will be forwarded directly to the department and answered as soon as possible.
Variants
Customers also bought
Product Video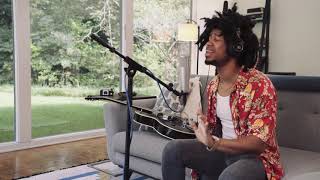 Your contact persons
Our specialists will be happy to advise you.
| | | |
| --- | --- | --- |
| Thursday | 09:30 - 18:00 | |
| Friday | 09:30 - 18:00 | |
| Saturday | 09:30 - 13:30 | |
| Monday | 09:30 - 18:00 | |
| Tuesday | 09:30 - 18:00 | |
| Wednesday | 09:30 - 18:00 | |