Boss VE-2 Vocal Harmonist - die perfekte Harmonie!
Erstklassiger Klang kombiniert mit einfachster Bedienung: Der VE-2 Vocal Harmonist bietet die komplette Effektlösung für alle Sänger, besonders für jene, die sich mit Gitarre begleiten. Dieses batteriebetriebene Effektpedal hat alles, was man braucht, um fantastische Sounds in Studio-Qualität zu liefern - egal wo Du singst, ob auf der großen Konzertbühne oder beim Straßengig, beim Üben oder einfach nur um zuhause Spaß zu haben. Das VE-2 erzeugt auf fast magische Weise wundervolle, harmonische Vocals basierend auf Deinem Gesang.
Die Harmonie-Funktion passt sich automatisch den Akkorden der angeschlossenen Gitarre an, einer vorausgewählten Tonart, oder einer Kombination von beidem. Es ist so einfach perfekte Harmonien in Echtzeit zu kreieren, indem man einen dieser drei Modi auswählt, selbst dann, wenn man keine oder wenig Erfahrung mit Effektgeräten oder Musiktheorie hat.
Über die Harmonisierung hinaus bietet das VE-2 alle Effekte, um den Klang der Stimme zu verbessern, so z.B. hochwertige Reverb/ Delay-Effekte und eine Enhancer-Funktion zum Stabilisieren der Lautstärke bzw. zur Korrektur der Tonhöhe beim Singen. Das integrierte USB Audiointerface ermöglicht die Aufnahme des VE-2 Gesangssounds mittels PC für Musikaufnahmen, Social Media Videos, uvm.
Bereichere Deinen Gesang mit wundervollen Harmonien
Wenn Du die Gitarre an das VE-2 anschließt, erkennt die AUTO HARMONY-Funktion automatisch den gespielten Gitarrenakkord und erzeugt eine entsprechende Harmonisierung oder reagiert auf Grundlage der manuell eingestellten Tonart. Ist das einfach!
Im Hybrid-Modus lässt sich beides kombinieren, die Harmonisierung folgt sowohl den gespielten Gitarrenakkorden als auch der manuell eingestellten Tonart. Das ist ideal, wenn Du Riffs und Akkorde kombinierst und gleichzeitig dazu singst. Wenn der Gitarrenakord ausklingt, übernimmt das VE-2 das manuell eingestellte Setting sofort. Mit diesen 3 intuitiv verwendbaren Funktionen, kannst Du natürliche, stabile Harmonien ohne weitreichende Kenntnisse elektronischer Geräte oder Musiktheorie erzeugen.
Die Vielfalt an Harmonievariationen passen zu jedem Genre
Du wirst sicher den richtigen Sound zu Deinem Musikstil finden, denn das VE-2 bietet 12 verschiedene Harmonievariationen. Sie sind über einen Regler einfach zu selektieren. Du kannst wählen zwischen einer oder zwei zusätzlichen Stimmen in verschiedenen Skalenintervalen oberhalb und unterhalb Deiner Stimme.
Zusätzlich kann man den Gesang durch noch mehr Stimmen weiter anreichern, um eine noch vollere Harmonisierung zu erzielen. Sei es um ein wenig Klangfarbe zu addieren oder auch, um einen vollen Chor zum Klingen zu bringen. Es ist so einfach, beeindruckende Gesangsparts mit dem VE-2 zu kreieren.
Benutzerfreudliche Oberfläche
Das VE-2 ist unglaublich intuitive für jedermann zu bedienen. Auch für Sänger, die bisher noch über keine Erfahrung mit Soundequiment verfügen. Einfache Drehregler und Pads machen es zu einem Kinderspiel, die schönsten Sounds zu kreieren. Übersichtliche LED-Leuchten sind einfach zu erfassen und zeigen das aktuelle Harmoniesetting an.
Das integrierte Multifunktionspedal erlaubt es, die Harmonisierung an und aus zu schalten oder während Du spielst oder singst den VE-2 Sound zu umgehen. Optional kann man bis zu zwei weitere Pedale anschließen, um noch mehr Funktionen zu kontrollieren. Deine drei Lieblingssounds kannst Du im Onboard-Speicher ablegen und per Knopfdruck abrufen.
Alles, was für einen ausgefeilten Gesangssound wichtig ist, in einem Kompakt-Pedal
Du musst Dich nicht mehr auf den Tontechniker verlassen um einen tollen Gesangssound zu bekommen. Alles, was Du brauchst, steckt in dem VE-2. Die Echo-Sektion liefert einen Top-Hall und Delay, oder beides in Kombination. Alles sehr intuitiv regelbar. Die Enhancer-Funktion zum Stabilisieren der Lautstärke, bzw. zur Korrektur der Tonhöhe beim Singen, erzeugt einen eher studioähnlichen Klang mit sehr stabilen Harmonien.
Der XLR Input ist mit einer Vielzahl professioneller Mikrofone kompatibel. Auch mit studio-tauglichen Kondensator-Mikrofonen, die Phantomspeisung benötigen. Phantomspeisung steht beim VE-2 auch im Batteriebetrieb zur Verfügung. So kannst Du High-End-Mikrofone fast überall verwenden.
Einfaches PC-Recording für Deine Vocals
Normalerweise braucht man eine kompliziertes Setup aus vielen Geräten um Aufnahmen mit Echtzeit-Harmonisierung und Sound Enhancement zu realisieren. Nicht so mit dem VE-2! Einfach den Computer mit dem USB-Kabel anschließen und mit Deiner bevorzugten Recordingssoftware Deinen Gesang mit Harmonisierung und Effekten aufnehmen.
Über Musikproduktionen und Songwriting hinaus bietet das VE-2 Sängern auch die Möglichkeit beeindruckend Sounds für Ihre Socialmedia Videos zu verwenden. Das VE-2 verfügt auch über eine Loop Back-Funktion zum Mischen des Mikrofonsignals mit dem vom Rechner kommenden Audio-Playback und Aufzeichnen bzw. Streamen beider dieser Signale im Rechner.
Wundervolle, harmonische Vocals basierend auf Deinem Gesang!
Suitable accessories (Not included in the delivery.)
Specification
| | |
| --- | --- |
| Colour | Red |
| max. sampling rate | n/a |
| Microphone input | Yes, with phantom power |
Reviews
| | | |
| --- | --- | --- |
| 5 Stars | | 4 |
| 4 Stars | | 0 |
| 3 Stars | | 0 |
| 2 Stars | | 0 |
| 1 Star | | 0 |
BOSS VE-2
Review from
Stephan
on 27.04.2020
This rating has been translated automatically. Original language
verified purchase
As ordered, so delivered - perfectly. The supplied manual is readable with a magnifying glass, or as with me even without glasses. Since I am TC and Digitech-preloaded, the functionality is quickly developed. Simple operation can be supplemented with foot switches. A guitar is not necessarily required as a chord generator, the VE-2 also reacts to the audio signal of a keyboard, so that I don't need the initially missed MIDI interface at all. With battery operation the device is an enrichment for street muggers but also for other users. Sure, a Helicon can do much more, but it is not as easy to handle on stage as the VE-2. Power supply is helpful as the batteries run out quickly, which is also true for other effects units. The reverb/delay programs are usable, but at the moment I prefer the ones from my BOSE mixer (matter of taste), from the handling with a knob unbeatable easy. Recommendable!!!
Has fully met my expectations
Review from
Anonymus
on 23.11.2019
This rating has been translated automatically. Original language
verified purchase
Very good the device. However, was not compatible with the amplifier I bought, Line 6 Spider V 20. (Hum and whistling noises) when connecting the guitar. But it was my fault. After excellent telefoischen advice I bought another amplifier (especially for acoustic guitars) and everything is now fine. Am very satisfied
Top part, everything okay
Review from
Kopelsky Heinz
on 28.09.2017
This rating has been translated automatically. Original language
verified purchase
Can recommend your company with a clear conscience.
I like very much
Review from
Rainer
on 12.04.2017
This rating has been translated automatically. Original language
verified purchase
The device was delivered very quickly. The part corresponds to the description.I will not give it away again.
Questions about product
Kann man den ve2 vokal harmonist auch als Interface für eine Gitarrenaufnahme verwenden, wenn ja, wie wird das ganze dann angeschlossen?
Vg
Katja
Question by Katja on 16.01.2021
Answer by Maximilian Bauer - Musikhaus Kirstein
Grundsätzlich ist das natürlich möglich: Wenn Du die Gitarre an den dafür vorgesehenen Eingang anschließt und dann den VE-2 mit einem passenden USB-Kabel mit Deinem Computer/Laptop verbindest und diesen in Deiner Aufnahmesoftware als Aufnahmegerät auswählst.
Your question about the article Boss VE-2
Your question will be forwarded directly to the department and answered as soon as possible.
Accessories
Customers also bought
Product Video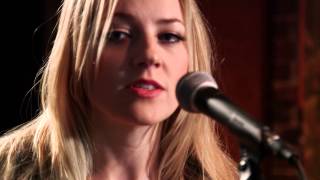 Your contact persons
The hotline is currently not manned. You can reach us again on Monday, 29.11.2021 at 09:30.
| | | |
| --- | --- | --- |
| Monday | 09:30 - 18:00 | |
| Tuesday | 09:30 - 18:00 | |
| Wednesday | 09:30 - 18:00 | |
| Thursday | 09:30 - 18:00 | |
| Friday | 09:30 - 18:00 | |
| Saturday | 09:30 - 13:30 | |