Rane Seventy Battle Mixer - die ultimative Performance für jeden Battle-DJ!
SEVENTY ist der neueste RANE Battle Mixer aus Massivstahl fur Serato DJ. Bestehend aus der gleichen DNS, die jedes Mitglied der RANE-Familie zu einem Spitzenprodukt macht, fügt der SEVENTY einzigartige Features und einen intuitiven Workflow hinzu, mit der die DJ-Performance auf ein neues Niveau gehoben wird. Mit der soliden Verarbeitung und dem tragbaren Format ist der SEVENTY mehr als robust genug für tourende DJs, die auf kompromisslose Langlebigkeit, Funktionalität und kreative Ausdrucksfähigkeit Wert legen.
MAG FOUR Fader
Als Teil seines besonders intuitiven Layouts besitzt der SEVENTY drei neue, ultra-leichte MAG FOUR Fader. Dieses neue Design ist das bisher Leichteste und bietet eine hochqualitative, patentierte Technologie sowie eine externe Anpassung der Crossfader-Spannung.
Effekte, Loops & Instant Doubles
SEVENTY hat ein brandneues, intuitives Layout, bei dem die kreative Performance des DJs im Vordergrund steht. Sechs Effekttasten im Radiostil aktivieren die internen Post-Fader Flex FX und die Effekte der Serato DJ Software. Die dualen, dedizierten Loop-Sektionen und Instant-Double Tasten fügen sich ebenfalls in das extrem intuitive Layout ein.
Performance Pads
Im Mittelpunkt des SEVENTY stehen die 16 Akai Professional Dual Layer MPC Pads mit unabhängiger Modi-Kontrolle pro Deck, inklusive Hot Cue, Pitch 'n Time, Saved Loops, Sampler, Roll und Transport.
Die neue Messlatte für Battle Mixer
SEVENTY bietet alles, was du von einem Mixer verlangst, perfekt auf deine Performance ausgerichtet. Ein 3-Band Isolator EQ und dedizierte High/Low Pass Filter pro Kanal, Serato Playlist-Navigation und -Kontrolle, duale Effektpaddel aus Aluminium-Spritzguss mit einer 180-Grad Rotation, ein scharfes, klar lesbares OLED Display für exaktes, visuelles Feedback der wichtigsten Mixer-Parameter. In Kombination mit einem branchenführenden Signal-Rausch-Abstand von 114dB setzt der RANE SEVENTY den neuen Standard fur DJ-Performance in dieser Kategorie.
Flexible Anschlussmöglichkeiten
Der SEVENTY deckt praktisch jedes Performance-Szenario ab. Zwei DJs können gleichzeitig performen, wobei die dualen USB-Anschlüsse nahtlose Übergaben ermöglichen. Die Performance-orientierten Anschlussmöglichkeiten bieten größtmögliche Flexibilitat, inklusive schaltbaren Phono/CD Eingangen pro Deck, ein RCA Aux Line-Eingang pro Deck und ein RCA Session Eingang/Ausgang für Battle-Teams.
Mit den symmetrischen XLR Master-Ausgängen, dualen 3,5mm und 6,3mm Kopfhörerausgängen und 6,3mm Klinkenausgängen für Booth bietet der SEVENTY alles, was dein nächstes Set erfordert. Abgerundet wird das SEVENTY Arsenal an Eingängen mit zwei schaltbaren Line/Mikrofon Kombi-Eingängen, ausgestattet mit unabhängiger Pegel- und Tonkontrolle sowie einem Echo-Pegel für beide Mikrofone.
Nahtlose Übergaben
Umständliche Übergaben gehören endgültig der Vergangenheit an - mit dem RANE SEVENTY können zwei DJs gleichzeitig performen und nahtlos an den anderen übergeben, dank der praktisch angebrachten dualen USB-Verbindung. Du willst das authentische DJ-Erlebnis, aber mit allen modernen Funktionen, die deine Performance erfordert?
Hier ist die Lösung! SEVENTY bietet zuweisbare USB-Controller-Eingänge für den motorisierten RANE TWELVE Turntable sowie Eingangskontrollen für jedes Deck, um zwischen dualen USB-Eingangen, Phono-, Line- und Aux-Kanaleingängen zu wechseln.
Der RANE SEVENTY hebt die DJ-Performance auf ein neues Niveau in einem tragbaren, reisetauglichen Battle Mixer!
Suitable accessories (Not included in the delivery.)
Reviews
Questions about product
No questions have yet been asked about this article.
Your question about the article Rane Seventy
Your question will be forwarded directly to the department and answered as soon as possible.
Variants
Alternatives
Accessories
Product Video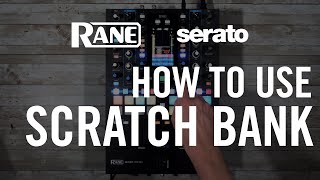 Your contact persons
The hotline is currently not manned. You can reach us again on Monday, 06.12.2021 at 09:30.
| | | |
| --- | --- | --- |
| Monday | 09:30 - 18:00 | |
| Tuesday | 09:30 - 18:00 | |
| Wednesday | 09:30 - 18:00 | |
| Thursday | 09:30 - 18:00 | |
| Friday | 09:30 - 18:00 | |
| Saturday | 09:30 - 13:30 | |