88-Tasten Upright E-Piano aus der AvantGrand-Serie!
Das authentische Gefühl echten Klavierspiels erleben

Yamaha schreitet mit dem NU1X in der Evolution der Hybrid-Klavier-Technologie weiter voran. Das NU1X steht für die Verschmelzung von traditioneller Handwerkskunst mit digitaler Innovation. Zu entdecken ist ein völlig neuartiges Klavier, das alle Erwartungen übertrifft. Musik wird lebendig, weil sich der Anspruch eines Pianisten mit den Möglichkeiten eines herausragenden Instruments verbinden lässt.
Legendäre Flügel-Sample

Ein AvantGrand zu spielen heißt die Wahl zwischen zwei legendären Konzertflügeln zu haben: Den Yamaha CFX und den Bösendorfer Imperial. Ob Sie die reiche Klangfarbenpräsenz des CFX bevorzugen oder den warmen sonoren Wiener Klang des Imperial: Beide Klänge sind nur einen Tastendruck entfernt.
Das authentische Spielgefühl eines Flügelpedals

Das NU1X hat ein Dämpferpedal, das genau wie ein Flügelpedal subtile Klangveränderungen ausführt. Somit können Sie am NU1X die gleichen Halbpedal Effekte vollziehen wie bei einem Konzertflügel, was Ihnen eine detaillierte Kontrolle über die Dämpfung und den Nachhall ermöglicht.
Das vollkommene Kopfhörer-Erlebnis

Der Kopfhöreranschluss ist beim NU1X nicht nur Formsache. Dank Yamahas binauraler Sampling-Technologie wird der Klavier-Sound über Kopfhörer überzeugend realistisch dargestellt. Diese Technologie verwendet Klaviersamples, die mit speziellen Mikrofonen aufgenomme wurden, die die interauralen Eigenschaften des menschlichen Ohres nachahmen. Ein einzigartiger Ansatz, der über Kopfhörer den Klang eines Konzertflügels realistisch reproduziert. Ein Sound, der so natürlich, so vollkommen ist, dass Sie vergessen werden, einen Kopfhörer zu tragen. (nur bei der CFX Grand Voice verfügbar)
Faszinierende Eleganz, die in jeden Raum passt

Das NU1X besticht durch schlichte Eleganz. So passt es sich in wirklich jedes Raumdesign ein und bringt damit elegante Noblesse ohne dabei imposant zu wirken. Mit dem warmen Klang und der überragenden Spielbarkeit aus der AvantGrand Serie zeigt sich das NU1X in natürlicher Wärme und gleichzeitig kompakter Präsenz.
Intelligente Integration

Unter dem bedienerfreundlichen Kontrollfeld des NU1X entdecken Pianisten individuell nutzbare Anschlussmöglichkeiten und Schnittstellen. Die optimale Funktionalität im Dienst des Musikers war das Ziel der Techniker. Das Instrument lässt sich über den USB-Anschluss direkt mit einem Computer und mobilen Endgeräten verbinden und unterstützt den Pianisten auch als Audio-Bluetooth- Empfänger und ermöglicht mit dem optionalen WiFi-Adapter außerdem eine drahtlose Verbindung zu iOS Apps.
Traditionelle Klavierbaumeisterschaft trifft auf innovative Klangzauberei - Ein Schlankes und kompaktes AvantGrand das die Grenzen zwischen akustisch und digital verschwimmen lässt.
Specification
| | |
| --- | --- |
| Lesson function | No |
| USB to device | Yes |
| Auto accompaniment | No |
| Colour | White |
| Display | Yes |
| Integrated speakers | Yes |
| Keyboard cover | Yes |
| Accessories included | No |
| Recording function | Yes |
| Headphones out | Yes |
| Midi interface | No |
| USB to host | Yes |
| Wooden keys | No |
| Finish | High Gloss |
| Console | Yes |
Reviews
Questions about product
No questions have yet been asked about this article.
Your question about the article Yamaha NU1XPBW Hybrid Piano Weiß Hochglanz
Your question will be forwarded directly to the department and answered as soon as possible.
Also available as set!
Yamaha NU1XPBW Hybrid Piano Weiß Hochglanz Set inkl. Pianobank, Kopfhörer & Schule
| | | |
| --- | --- | --- |
| 1 x | Yamaha NU1XPBW Hybrid Piano Weiß Hochglanz | 6.197,00 € |
| 1 x | Classic Cantabile Piano Bench High Gloss White | 69,99 € |
| 1 x | Pronomic KH-900 Comfort Headphones | 46,99 € |
| 1 x | Michael Christoph "Aller Anfang ist leicht" Vol. 2 Piano School + Playback Downloads (German) | 14,90 € |
| | |
| --- | --- |
| instead of individually | 6.311,00 € |
| You save (20,6 %) | 1.303,00 € |
| Your price | 5.008,00 € |
Product Video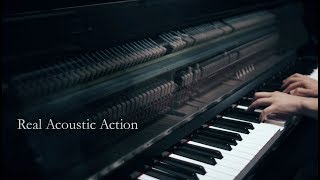 Your contact persons
Our specialists will be happy to advise you.
| | | |
| --- | --- | --- |
| Monday | 09:00 - 18:00 | |
| Tuesday | 09:00 - 18:00 | |
| Wednesday | 09:00 - 18:00 | |
| Thursday | 09:00 - 18:00 | |
| Friday | 09:00 - 18:00 | |
| Saturday | 09:30 - 13:30 | |